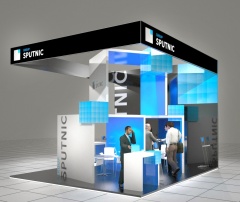 19 September 2016
October 11th to 14th.
We invite you to visit the 18-th specialized exhibition of modern technologies and equipment for oil, gas and chemical industries.
"Oil and Gas. Chemistry is one of the largest industrial projects in the Volga Federal district, which is acknowledged as a serious business platform for exploring new products, negotiation and signing of contracts.
Exhibition participants can provide technology and equipment for Geology, development, mining and processing of oil and gas, and automation systems, piping and stop-regulating valves and much more.
Every year, the exhibition "Oil and Gas. Chemistry is visited by about 3 000 Russian and foreign experts. Among them, more than 50% of the top managers of companies interested in contracts made on-site.
Waiting for you at our booth!